Building Contractors Newry
McParland Brothers Ltd, 9 Kesh Road, Camlough, Newry, BT35 7HR, N.Ireland, AVAILABLE AT 9AM TO 6PM
028-3083-0551
With offices in Newry and Dundalk, we are strategically placed to effect building projects on both sides of the border. Having carried out major private and social housing contracts in both dispensations, as local building contractors in Newry, we are well known for our quality build and customer care.
 – Newry building contractors of Choice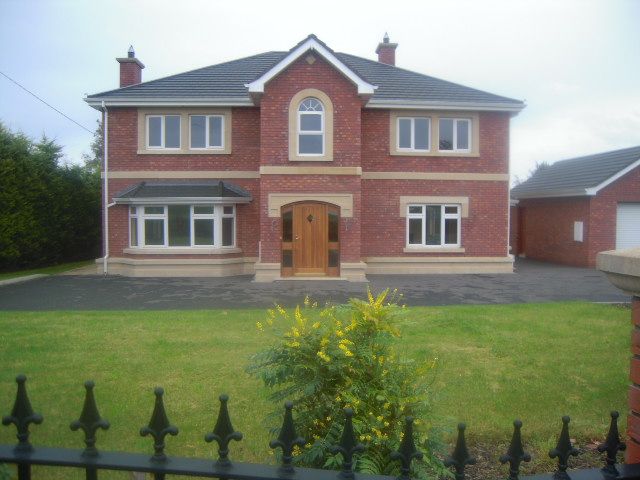 Peace of mind and convenience
Our portfolio extends to Civil Engineering Services and Solutions as well as Commercial, Industrial and domestic projects. We also specialise in School, Church, Hotel and Conservatory construction as well as renovations and extensions.
We project manage every build from planning to completion and shoulder your concerns and worries, leaving you to enjoy the outcome – your perfect turn key dream property.
Building contractors Newry offering style and substance
We buck the trend by providing builds that combine both style and substance. As local building contractors we pride ourselves in creative design and cutting edge building skills that ensure all our construction is visually pleasing and structurally sound. Your project will be managed professionally on a day to day basis by a site foreman who is always a reference point for your queries throughout the build. Your ongoing input is invited to ensure the outcomes you desire are fully realised and that completion deadlines are strictly adhered to. Mc Parland Bros building contractors, assure you of our attention to detail and guarantee client satisfaction. Our success has been built on good customer relationships and a family ethic of  mutual cooperation. We bring your construction and building dreams to life by giving you properties of distinction that are built with style and substance.
Newry Building contractors that future proof building projects
Mc Parland Bros take care to ensure all construction is environmentally friendly and compliant with all Government building regulations and directives. Our building is subject to the meticulous scrutiny of the use of the best and most up to date building materials and workmanship that guarantees quality build types into the future. As building contractors we set ourselves high standards, a benchmark for our progressive development and a trademark of all our construction projects. We review them on a regular basis to ensure professional delivery of the most exacting build standards. We value all our customers and go the extra mile to ensure their completed projects are one hundred percent satisfactory and future proofed from both an aesthetic and practical build perspective.